ChemQuest Technology Institute
Accelerate your R&D and Innovation Pipeline
ChemQuest Technology Institute is an unbiased knowledge resource for synthesis, formulation guidance, technology acceleration, raw material validation, and performance testing. Our team of advanced technical personnel are trusted experts within formulated materials industries, serving manufacturers, suppliers, and end users of coatings, adhesives, sealants, plastics, composites, and other formulated materials industries.

How can ChemQuest help you?

UNDERSTAND
your markets
& technologies

DEMONSTRATE
commercial
viability

DISCOVER
unexpected
features

ACCELERATE
commercial
adoption

SOLVE
problems and
determine root
cause


Our Technology Development Process
Our Clients:
Raw Materials Suppliers
Formulators
Manufacturers
End Users
OEMs
Distributors
Start-ups
Our Services
Material Analysis and Evaluation
Formulation Design and Optimization
Troubleshooting
Application Refinement
Expedited Testing Protocols
Product Benchmarking and more
It starts with a conversation to define Project Scope, protected by a Non-Discloser Agreement and leads to a personalized proposal to meet the objective we jointly identify. Our work product can include: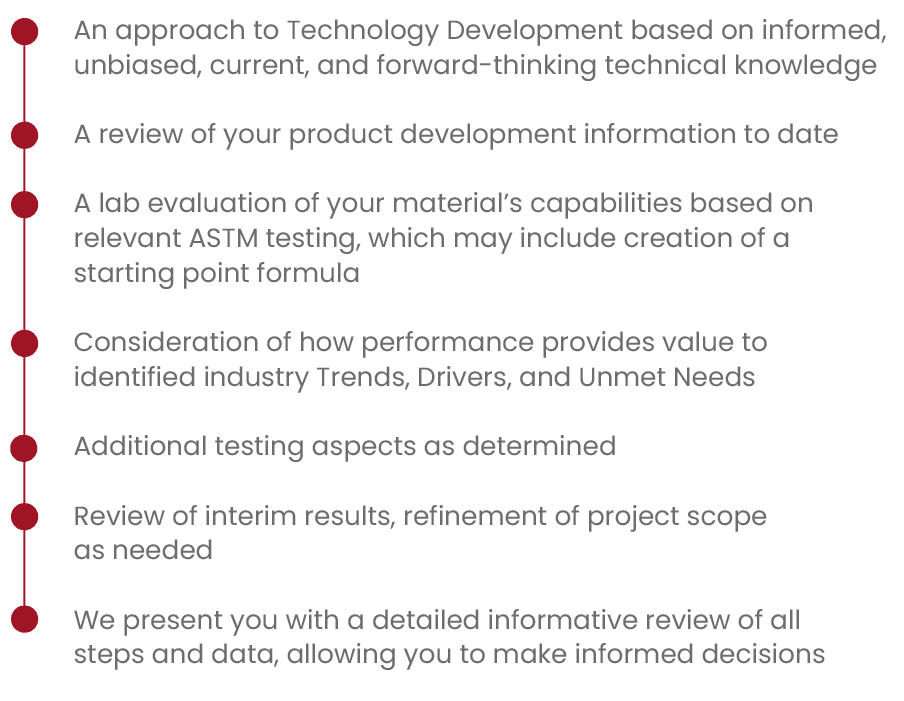 Advanced R&D Center
Our 16,000-sq-ft R&D and applications center houses both controlled lab environments and simulated manufacturing lines, where our deep bench of experts design, formulate, and validate products for the coatings, adhesives, sealants, polymers, plastics, composites, and other formulated materials industries.
Computerized Flat Line
Material feed conveyor system with panel cleaner and pretreat
Reciprocating dual spray valves, pressurized spray cabin
Applies solvent and waterborne coatings
Laminair, Convection I/R, and UV-cure options
Customized Hang Line
Multiple curing options
Programmable start/stop line
Wet spray booth
Robotics
Customized Surface Treatments with Atmospheric & Low-Pressure Plasma
Key enabler technology for microfine cleaning, surface activation, and plasma coating
For plastics, metals, glass, cardboard, textiles, and composites
Makes processes more effective and sustainable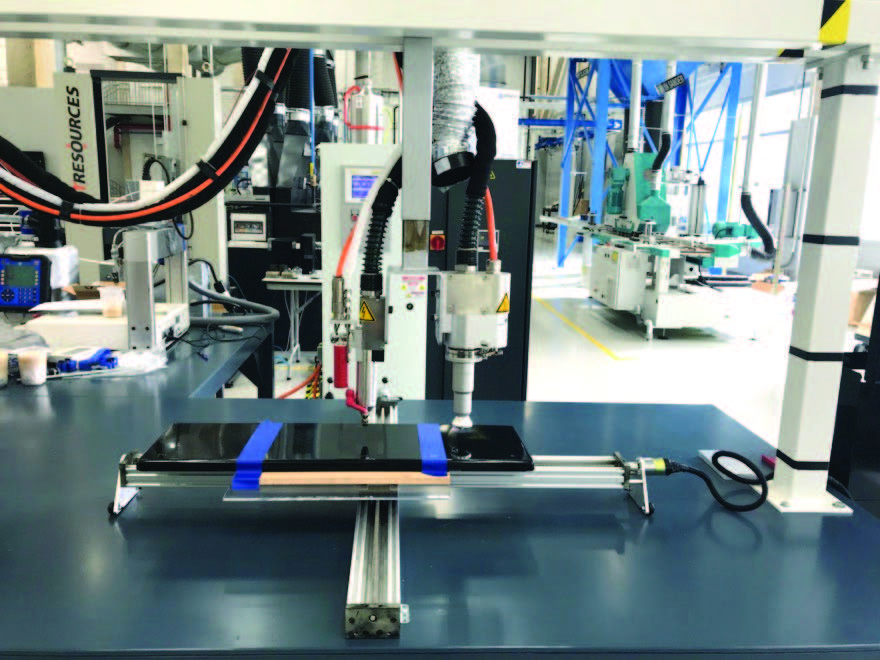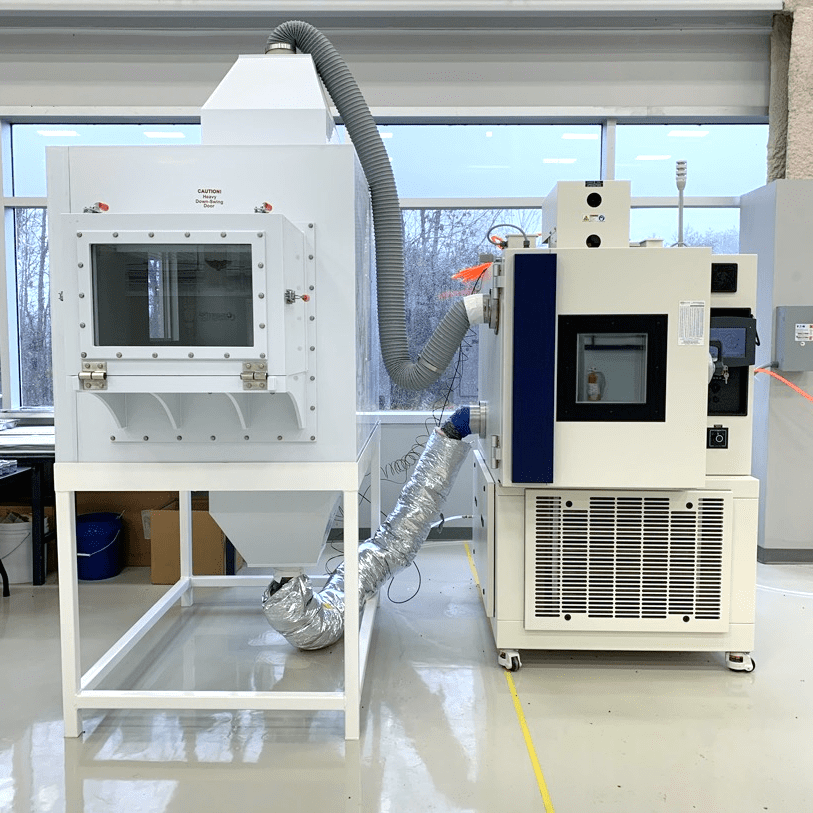 ClimateQuest™ Atmospheric Application Chamber
Controlled temperature and humidity to mimic precise application conditions in various climates
Brush, roll, and spray applications of solvent-based, water-based, and 100% solids materials
Conventional, HVLP, airless, and air-assisted airless equipment
Polymer Processing Lab
Thermoplastic formulation and evaluation